The 4th Annual Lab Coat Ceremony took place May 16, 2019, at the University of Detroit Mercy Ballroom. More than 40 ReBUILDetroit scholars were presented with their first lab coats prior to their Summer Research Experience.  Following the first-year and for the remaining semesters scholars participate in the Summer Research Experience (SRE), a faculty-mentored laboratory research experience. The 8-week summer program provides an in-depth research experience with opportunities to participate in learning communities and present research which may lead to publishing opportunities.
Sibrina N. Collins, Ph. D., Executive Director of the Marburger STEM Center at Lawrence Technological University, gave the keynote presentation.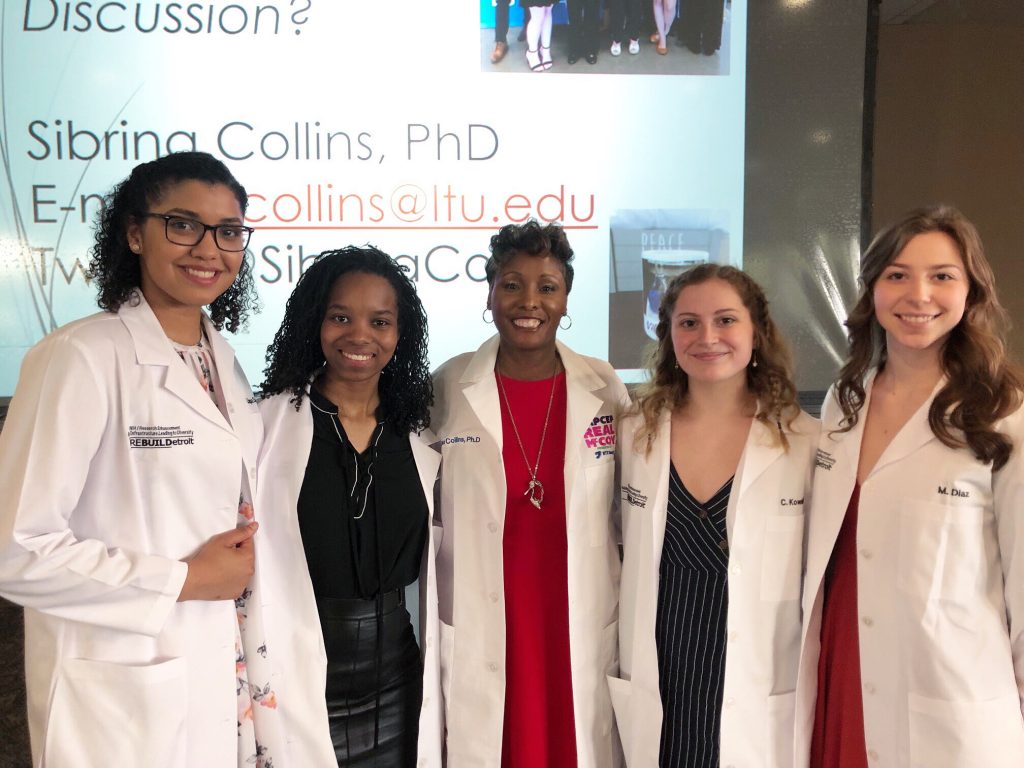 The consortium of University of Detroit Mercy and Wayne State University form the ReBUILDetroit Project to fuel the academic renaissance of Detroit by establishing it as the center for biomedical research training for underrepresented undergraduate students.