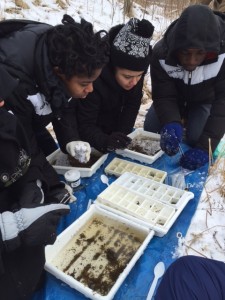 More than thirty Biology undergraduates and ReBUILDetroit scholars from Marygrove College and Wayne State University recently collected larvae for research while helping the greater Detroit community.
Scholars along with graduate students, a post-doctoral fellow and faculty teamed up with the Clinton River Watershed Council on their annual Winter Stonefly Search.
Marygrove scholars also braved single digit temperatures in repeating collections with the Friends of the Rouge (River) at their Winter Stonefly Search.
The stonefly larvae (and caddisfly larvae which Marygrove scholars are studying) are sensitive to pollution. They are good indicators of "healthy" streams. The diversity of organisms is important for characterizing the condition of these urban watersheds.
Introductory biology courses from both schools are analyzing aquatic benthic macroinvertebrates (mostly larval insects that live in streams before they mature into their flying forms) for class research projects.
The focus of research is different at the two schools.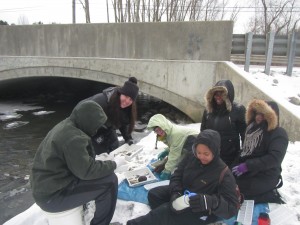 The Wayne State course works to culture and characterize the microbial organisms (fungi, bacteria) living in association with the larval insects.
The Marygrove course identifies and seeks to understand the relationships among the insects themselves.
Both courses combine traditional descriptive identification techniques with molecular based approaches, including DNA sequencing.
The goal for the Marygrove students is to publish their species identification and DNA sequences as part of the international Barcode of Life project. The project aims to identify all species of life on earth by one of a small number of specific genes.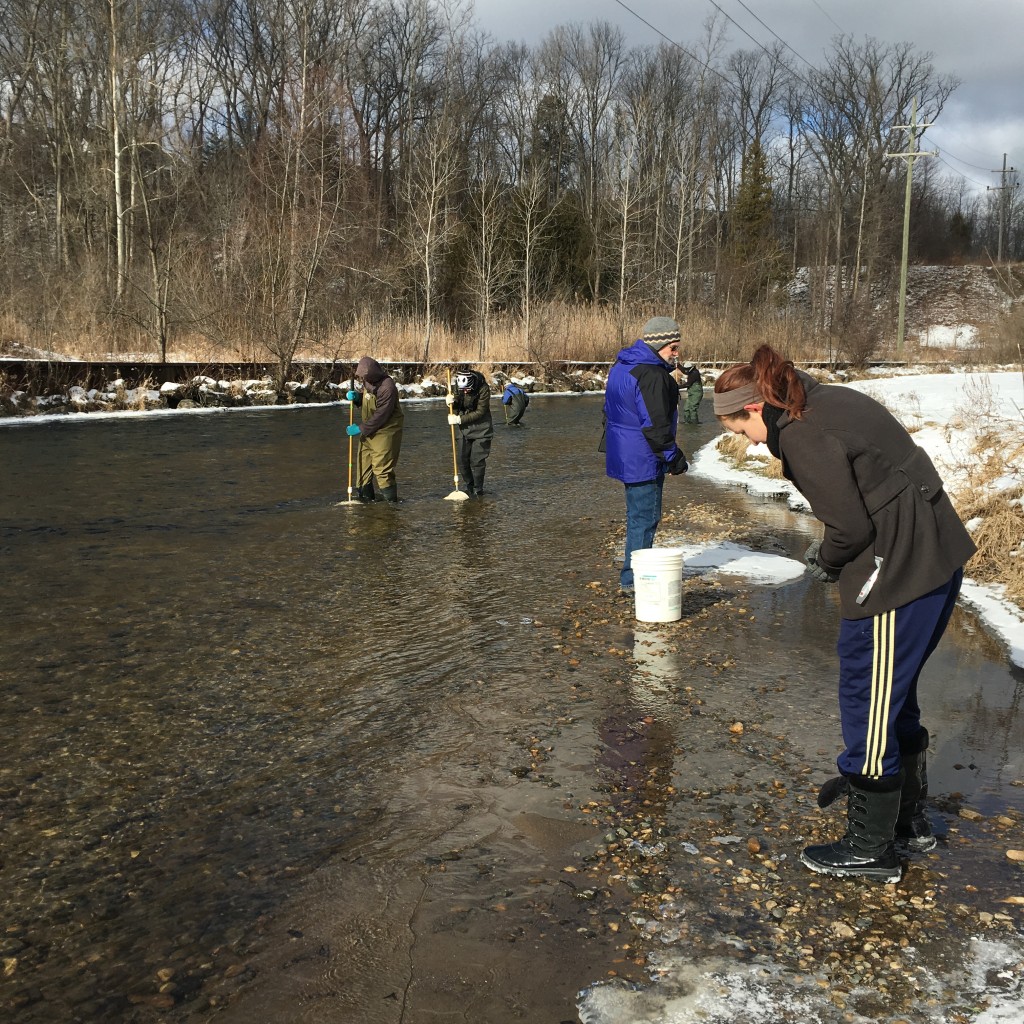 Photos courtesy: Abigail Fusaro, Maria Goodrich and Chinyere Knight.