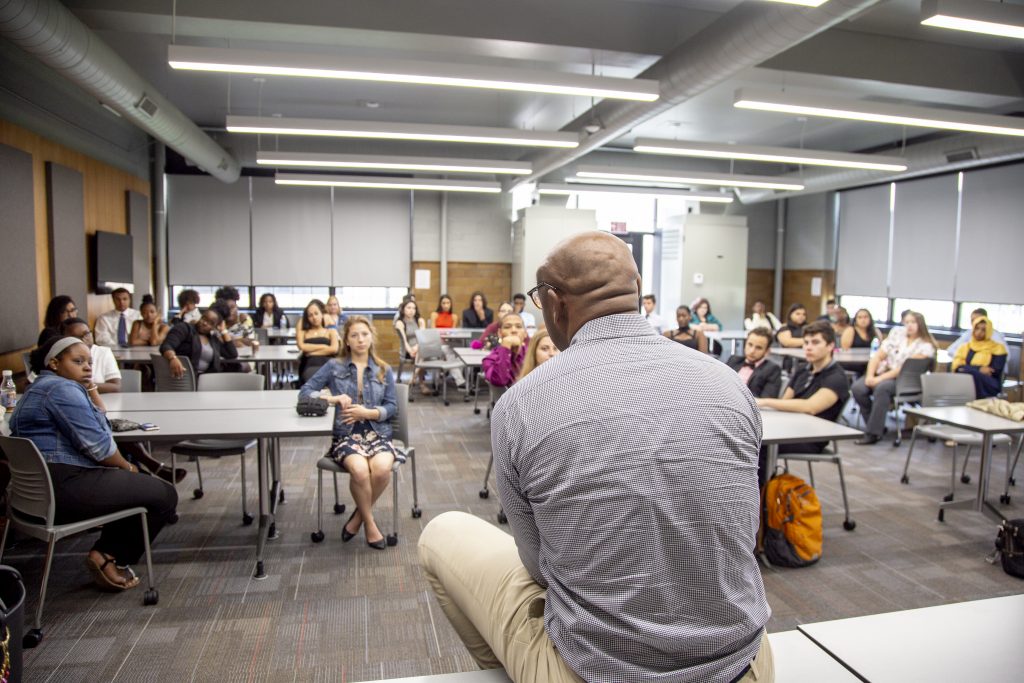 ReBUILD cohort 4 scholars spent the summer preparing for their high school to collegiate academic transition paired with faculty mentors, attending lectures and conducting research. To celebrate the successful completion of the rigorous Summer Enrichment Program (SEP) a closing ceremony was held to honor the students in front of family and friends.
Dr. Dustin T. Duncan, an associate professor in the Department of Population Health at NYU School of Medicine, was the keynote speaker of the event. Duncan's work focuses on social and spatial epidemiology studying how specific neighborhood characteristics influence population health and health disparities, among sexual and gender minorities, especially gay, bisexual and other men who have sex with men (MSM).
Dr. Duncan met with the scholars before the ceremony to encourage them on their academic journey, stating adversity is something they will encounter along the way. Duncan shared some of the obstacles he had to overcome but assured the scholars that doing what they are passionate about is always worth the struggle.