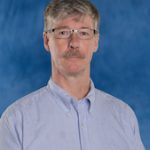 Title of Research Project:
Development of platinum drugs for cancer research
Research Description:
Cisplatin is one of the most widely used drugs for the treatment of cancer in humans. While treatment outcomes are often satisfactory, the drug is associated with a wide variety of side effects that can drastically reduce the quality of life. In this project, we synthesize organic molecules that function as ligands for platinum-(II), prepare APIs and test them in collaboration with a research group at Wayne State University. The tests are done in non-small cell lung and breast cancer cell lines and allow us to determine binding sites to DNA, RNA and other biological molecules, determine the morphology of the adducts and assess cellular responses to cancer treatment with metallo drugs.
If there is important prerequisite knowledge/skills required for students, please describe below:
An interest in biological or medicinal chemistry
If working with another faculty member, please include their name below:
Dr. Christine Chow, Wayne State University